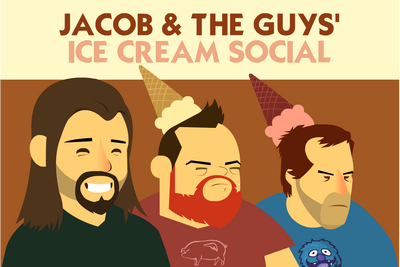 Jacob Smith is the audio producer of Matt and Mattingly's Ice Cream Social. The podcast was recorded at his house which is referred to as The Churn. His first appearance (and audio drop of "Love Song") was in episode 5.
He is originally from Lousiana.
Jacob works various audio related jobs around Las Vegas including a position at Absinthe that allows him to walk around the outside of the tent where he can witness fights instead of doing any actual work while the show is going on.
He handled the sound creation for the defunct show Duck Commander and has an uncanny ability to see a Las Vegas show's rehearsal and accurately predict how long it will remain open.
He is married to Sarah Jessica "SJ" Rhodes.